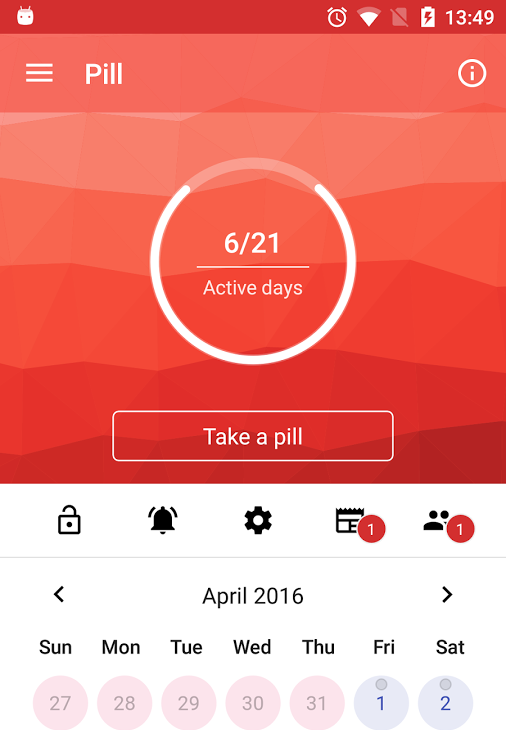 Birth control reminder
Birth Control Reminder is perfect app for those forgetful women who might sometimes skip a pill or two. The app lets you select what type of contraception you're on pill, patch or ring contraceptive, and an alert will start when it's time to take your pill or change or replace your contraception. It also tracks your history, has a planner so you'll know when it's time to go pick up your next prescription, and it helps to track your controlled period.
Remembering to take a pill every day is hard. But it doesn't have to be with Birth Control Reminder. The app reminds you to take your contraception every day at the same time, and best of all, automatically stops the reminders during the seven break days you're on your period. It'll also reschedule on its own, so taking your birth control is now about as mindless an exercise as you can make it.
For those who use the patch, ring, or other birth control methods, Birth control remainder will remind you when you need to do that, too. If you're into planning aheadBirth Control Reminder lets you see your next pack dates for months in advance so you can plan vacations and other events around your period.
Platform:
Android
Install App:
Support: