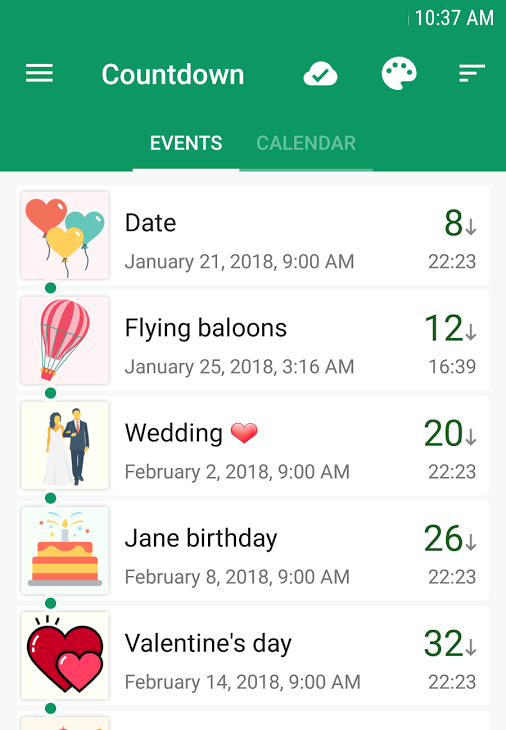 Countdown App and Widget
The #1 countdown app & countdown widget for homescreen on Google Play with more than ★ 5 Million downloads.
Countdown widget is an easy-to-use, free app that reminds you about important events in your life. Never miss another Christmas, Holiday, Halloween, Event, Birthday, Anniversary, Wedding or Sports Event with Countdown Timer Widget. Are you manually calculating days left until some special date like: wedding, delivering a baby, serving the army, shopping trip, salary, bonus, summer holiday, Halloween, Christmas, Birthday, New Year's Eve, ski trip? Did you ever forget important event and felt bad about it? Using the countdown widget for homescreen application, you will never miss one again.
Countdown Timer widget comes in 4 different sizes for homescreen and displays days, hours and minutes left.
Platform:
Android
Install App:
Support: